Bakery Premium WordPress Theme
Compatible: Bakery wordpress theme, Cake WordPress Theme, Coffee wordpress theme

Latest Version 1.0.22 Release Dec 25, 2018 Click HERE to view the Changelog

Improved WP 5.0 compatibility!
Compatible with WooCommerce 3.5.x
Update WPBakery Page Builder to 5.6
Update Slider Revolution WordPress Version 5.4.8.1
Bakery is a visually delightful and extremely attractive modern and responsive WordPress bakery and cake website theme. This theme is also very well developed, solid and reliable, resourceful and tech-savvy, very intuitive and easy to use, powerful and pliable. Bakery is a beautiful theme that has been put together with loving care and utmost attention to detail in order to create a gorgeous theme that empowers webmasters of any skill level or background to seamlessly and effortlessly create the most amazing and engaging cake, muffin, bakery, sandwich or food shops in general.
If you are a cook, a chef, a baker, or just a business owner looking to market your edible products while showcasing their appealing nature through immersive high resolution photography or video in an engaging presentation that is bound to have your visitors' mouths watering and will decidedly increase your business overnight, particularly when you consider Bakery's streamlined one click installation. Complete WooCommerce integration out of the box simply makes it easy for you to open up a new revenue stream for your physical bakery or cake shop, or you can outright set up shop online and start baking your way to a sweeter world!
Click Live Preview to see more or click Add to cart if you're already in love with our Bakery!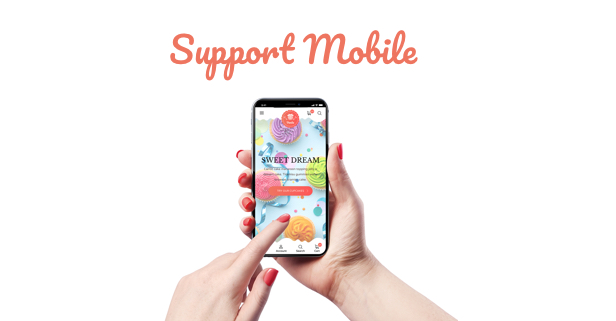 Overview
Features
WooCommerce Integrated Theme
Visual Composer Drag & Drop page builder
100% Fully Responsive Theme
WordPress 4.9+ support
Translations Ready
Retina ready
Free Updates
Choose from 2 product detail page layouts: default & Order Form.
Easy Installation and setup
Clean and commented code
Cross Browser Compatibility: FireFox, Safari, Chrome, IE10, IE11
Custom CSS in theme options
AJAX Shop filters
AJAX Search
WooCommerce attributes swatches
Search engine optimised (SEO)
WPML Ready, in case your business need a multi-language site
Post Format Supports: Standard, Aside, Image, Gallery, Video, Audio, Link, Quote, Status, Chat
BUILT IN PLUGINS

Visual Composer included
Revolution Slider included
Full WooCommerce support

One-click demo data installation
WPML Ready for translations (plugin is not included)
Custom Visual Composer elements (shortcodes)
Demo content included (xml files)
Advanced Theme Options (based on Codestar Framework)
3 sidebar layouts

Left Sidebar
Rights Sidebar
Full width

Advanced page heading settings
Full width sections
2 Headers types
On/off sticky header
Hot deal count pro
Top Bar header
Upload font and google fonts
Unlimited colors
whist list and Share buttons for blog posts
Products category columns 2, 3, 4,,5, 6
Built in Quick View feature
Lazy loaded imaged for fast page performance
Color swatches built in
Different Single product styles
Social Buttons shortcode
Advanced buttons custom
Custom Google maps easy
Custom dropdown sizes
Bakery shortcode

Bakery – Our baker
Bakery – Our Record
Bakery – Our Team
Bakery – Brand Carousel
Bakery – Contact form
Bakery – Section title
Bakery – Product
Bakery – Products
Bakery – Product sale
Bakery – Products Special
Bakery – Testimonial Carousel
Bakery – Post Item
Bakery – Quote Carousel

Menu items easy
Custom HTML (Visual Composer blocks in menu)
Animated counter shortcode
Custom options for pages
Custom sidebars
Custom layouts
Page headings images
Support
First of all, Thanks so much for purchased our items. We were really appreciated it and hope you enjoy it! If you need support, all support will be conducted through our support system ( https://nouthemes.ticksy.com ). We usually get back to you within 24 hours. (except holiday seasons which might take longer).
Changelog
*Version 1.0.22
- Added options for the number of items displayed on the shop page. http://prntscr.com/lzeiu5 
- change log: http://prntscr.com/lzejdm http://prntscr.com/lzejm6 http://prntscr.com/lzejtf

*Version 1.0.21
- Update hook wooCommerce https://prntscr.com/lvd16f   http://prntscr.com/lvd238

*Version 1.0.20
- Compatible with WordPress 5.0
- Update WPBakery Page Builder to 5.6
- Update Slider Revolution WordPress Version 5.4.8.1

*Version 1.0.19.1
- Fix bug style with child themes

*Version 1.0.19
- Update Update wooCommerce 3.5.1 (outdated template in WooCommerce 3.5.x).  https://prnt.sc/lh814g

*Version 1.0.18
- Fix bug:  shipping methods are not automatically showing up/calculating as they should. when someone changes their address to a different shipping zone, the shipping method does not automatically change and so customers are being charged incorrectly. 
https://www.useloom.com/share/e397e2872a974c61bc87d0702fb53bf1

*Version 1.0.17.1
-  Update visual composer page builder and slider revolution

*Version 1.0.17
- When turning off some icons to add to cart, compare or wishlist the button is centered https://prnt.sc/ky35am http://prntscr.com/ky3b4j
-  Fix bug col Element  Bakery - Products http://prntscr.com/ky2zr5

*Version 1.0.16
-  Fix bug Update wooCommerce, fixed image lazy loading http://prntscr.com/ky2ubj

*Version 1.0.15
-  Fix bug display widget footer http://prntscr.com/km4afx

*Version 1.0.14
-  Fix bug button apply coupon. https://d.pr/free/i/5mzUEV 
-  Fix a few bugs style. https://prnt.sc/kkgg8j

*Version 1.0.13
-  Update custom taxonomy  https://prnt.sc/ki4umo https://prnt.sc/ki55gn http://prntscr.com/ki56q0
-  Add field map api 

*Version 1.0.12
-  Update wooCommerce 3.4.4

*Version 1.0.11
-  Fixed bug: sub menu toggle iOS
-  Update visual composer page builder and slider revolution

*Version 1.0.10
Add:
-  Add zoom and product gallery lightbox, support mobile
-  Enable /disable add to cart
Fix:
- default the title field of the page
- change image behind the testimonials on the homepage.
- change template full-width to home


*Version 1.0.9.1 Fix bug function "update cart" on cart page http://prntscr.com/ipqs57 http://prntscr.com/ipqseh
*Version 1.0.9
Update:
- Woocommerce version 3.3.3 changelog: http://prntscr.com/imaada
Fix:
- Bug price filter widget changelog: http://prntscr.com/imaaz8
Add:
- Mobile bar bottom 

*Version 1.0.8
- Fix: bug submit email contact page http://prntscr.com/i415kx

*Version 1.0.7
- Fix: removes the product in the cart page  http://prntscr.com/i1h2py
- Update remove cart ajax, fix currency mini cart "Item Total"  https://prnt.sc/i1roaz
- Update template woo 3.2.0

*Version 1.0.6
- Update visual composer page builder and slider revolution

*Version 1.0.5
  - Update contact email no work
 - Update maps by address and coordinates http://prntscr.com/h1y5ld
 - Update theme Child Themes

*Version 1.0.4
  - Update visual composer page builder and slider revolution

*Version 1.0.3
  - update bakery-child.zip
 - fix bug close quickview http://prntscr.com/gm8mz1

*Version 1.0.2
  - fix bug cart update button in Checkout  http://prntscr.com/ghf21y
  - fix bug customizer  http://prntscr.com/ghf2kh

*Version 1.0.1
  - Update Column and fix bug filter for woocommerce. https://prnt.sc/g9wvf4

*Version 1.0 
  - Initial release